Veronika Weber
Contact Information

Address:
Technische Universitat Darmstadt
FB Informatik
FG Intelligente Autonome Systeme
Hochschulstr. 10
D-64289 Darmstadt
Office:
Room E315
Robert-Piloty-Gebaeude S2|02

work+49-6151-1625374
fax+49-6151-1625375
emailweber@ias.tu-darmstadt.de

Office hours
The secretary office is open:
Mo - Fr 9:00 - 12:00 a.m.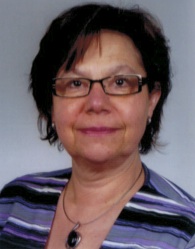 Veronika Weber is working as secretary for the IAS institute and as such one of the first members of the group. She has been in retirement since 1 February 2018.