I have graduated and have become a fulltime employee at Dr. Ing. h.c. F. Porsche AG near Stuttgart.
Stefan Löckel
Quick Info
Research Interests
Imitation Learning, Machine Learning, Vehicle Dynamics, Race Car Simulations

Contact Information
Mail
emailstefan@robot-learning.de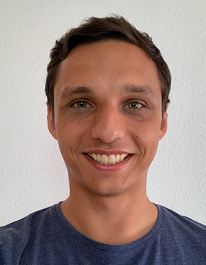 Stefan Löckel joined the Intelligent Autonomous Systems Group as an external Ph.D. student in cooperation with Dr. Ing. h.c. F. Porsche AG in April 2018. In his Ph.D. research, he is working on the modeling of human car drivers.
Prior to this, Stefan received his Bachelor degree in Mechatronics from the DHBW Mannheim and his Master degree in Electrical Engineering from the Technische Universität Kaiserslautern.
Research Interests
Imitation Learning, Machine Learning, Vehicle Dynamics, Race Car Simulations
Key References
Loeckel, S.; Peters, J.; van Vliet, P. (2020). A Probabilistic Framework for Imitating Human Race Driver Behavior, IEEE Robotics and Automation Letters (RA-L), with Presentation at the IEEE International Conference on Robotics and Automation (ICRA), 5, 2. Download Article

[PDF]

BibTeX Reference

[BibTex]

Loeckel, S.; Kretschi, A.; van Vliet, P.; Peters, J. (in press). Identification and modelling of race driving styles, Vehicle System Dynamics. Download Article

[PDF]

BibTeX Reference

[BibTex]