Puze Liu
Quick Info
Research Interests
Robotics, Reinforcement Learning, Control and Optimization, Safe Reinforcement Learning.
Homepage GitHub Google Scholar DBLP
Contact Information
Mail. TU Darmstadt, FB-Informatik, FG-IAS, Hochschulstr. 10, 64289 Darmstadt
Office. Room E303, Building S2|02
work+49-6151-16-20811
emailpuze.liu@ias.tu-darmstadt.de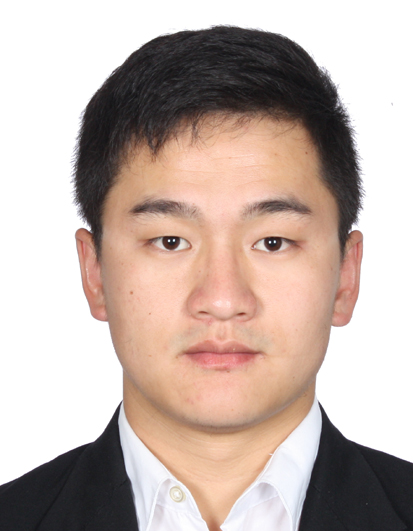 Puze joined the Intelligent Autonomous Systems Group in Aug 2019 as a Ph.D. student. His research interests include robotics, reinforcement learning, inverse reinforcement learning, and human-robot collaboration. Puze is looking for new approaches for robots to learn collaborative tasks that enable robots assisting humans in different scenarios.
Before starting his Ph.D., Puze completed his Master's degree in Computational Engineering Science at the Technische Universitaet Berlin. During his study, Puze's previous work focusing on robot fundamental algorithms and safety problems during human-robot interaction. His master thesis "Industrial Robot Motion Control depending on the Distance between Human and Robot" was under the supervision of Prof. Dr-Ing. Jörg Krüger and Martin J. Rosenstrauch.
Research Interest
Robotics, Reinforcement Learning, Control and Optimization, Safe Reinforcement Learning.
Key References
Completed Theses and Projects
Start
Type
In coorperation with
Student(s)
Topic
Document
2022
Master Thesis
Davide Tateo, Georgia Chalvatzaki
Kuo Zhang
Learning Geometric Constraints for Safe Robot Interactions
pdf
2021
Master Thesis
Davide Tateo
Verena Sieburgur
Development of a Baseline Agent in Robot Air Hockey
pdf
2020
Master Thesis
-
Jianhang He
Imitation Learning with Energy Based Model
pdf
2020
Master Thesis
Julen Urain
Zhenhui Zhou
Approximated Policy Search in Black-Box Optimization
pdf
2022
Bachelor Thesis
Davide Tateo
Jonas Günster
Learning the Low Level Policy for Robot Air Hockey
pdf
2022
Integrated Project
-
Haoran Ding
Learning the Residual Dynamics using Extended Kalman Filter for Puck Tracking
2022
Integrated Project
Davide Tateo
Andreas Seidl Fernandez, Joshua Johannson
Legged Locomotion for Quadruped Robots
2020
Integrated Project
Davide Tateo
Verena Sieburgur, Chen Xue
Bayesian Optimization for System Identification in Robot Air Hockey
2020
Integrated Project
Julen Urain
Niklas Babendererde, Jiawei Huang
Benchmarking Multi-Arm Bandit & Black Box optimization(DFO) 4 Grasping
2019
Integrated Project
Davide Tateo
Patrick Lutz
Robot Air-Hockey